Botten, flip, shockdrop, hype: when Noel Bulca talks about his business, you don't just have to prick up your ears because of his high rate of speech in order not to lose touch. The 19-year-old young entrepreneur has made it to the top with a highly specific business idea - and at an age when others don't even know where the journey is headed. With his company Shoeinc, he buys limited-edition sneakers from all over the world in order to then pass them on to the ever-growing community of enthusiastic shoe collectors at a considerable profit. His prominent customers include rappers, soccer professionals, YouTubers and models, and within a few months the one-man operation has grown into a company with around 20 employees. But Noel is far from there.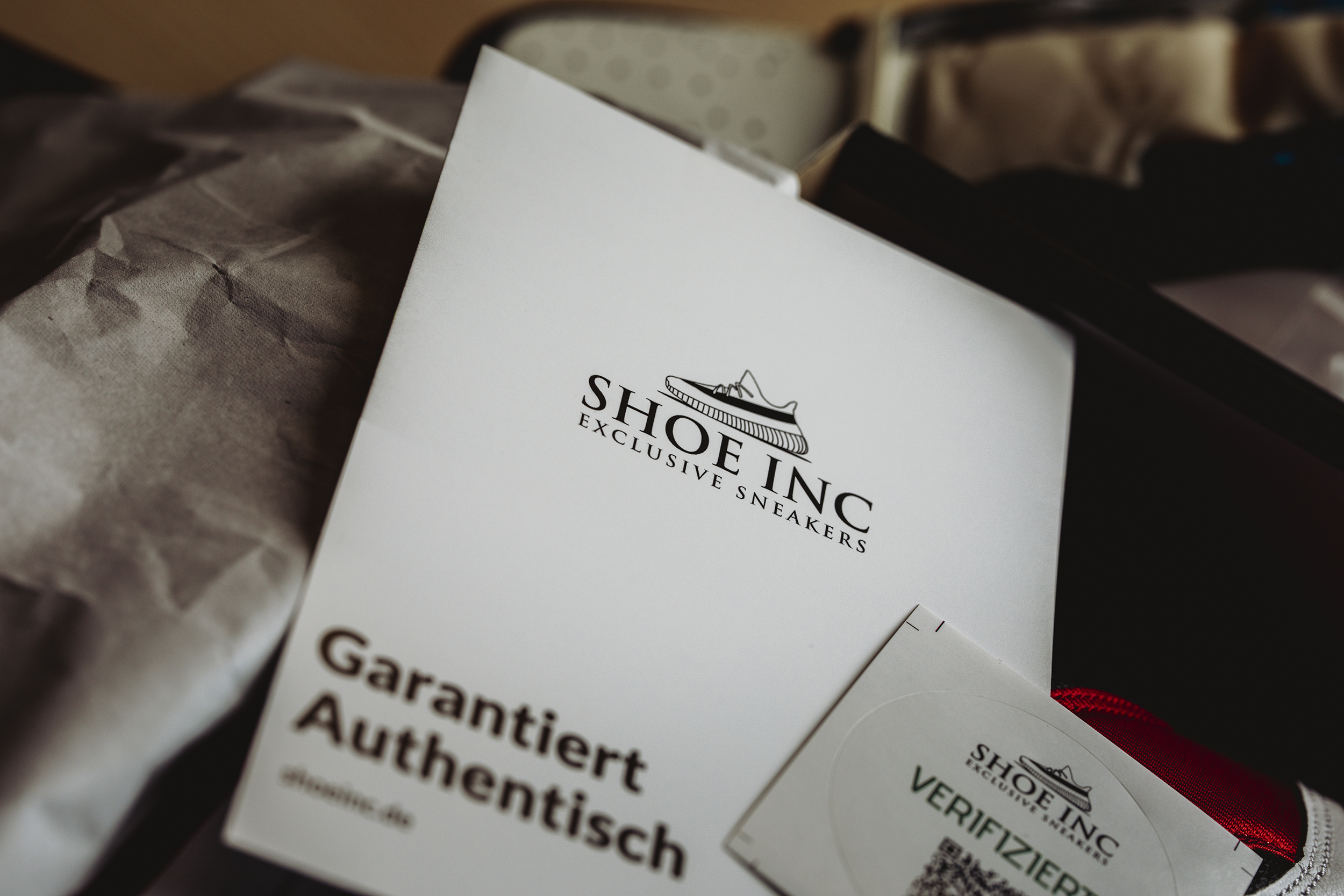 "It all started when I was 14 and bought my first Yeezys," Noel gushes, as if he can't wait to tell his story. "I started researching sneakers and soon realized how easy it was to make money out of them. I bought shoes and then sold them on eBay classifieds. I registered my business when I was 18 and since January sales have been running through my own online shop." To get people over 40 on board at this point: The market giants Nike and adidas release strictly limited models at irregular intervals, often in "collabos ' with designers or rappers like Kanye West being 'dropped' with or without notice and then available through their web shops. Sneaker fans from all over the world spend the night in front of their computers on the announced dates to get hold of a pair of the coveted shoes. Or you get into a kind of digital waiting loop in which, with a bit of luck, you get the right to draw lots with which you can then buy the coveted shoes. With this marketing strategy, the shoe manufacturers have not only reacted to the constantly growing status of the sneakers, which were once called "sneakers", but have also increased their desirability enormously. "Kids love the limited models because they make them stand out from the crowd. They are shoes that not everyone wears, that are a bit more unusual, braver and different," Noel explains the attraction. Depending on the model, the increase in value is considerable: Noel sold a specific pair for 23,000 euros. According to Noel himself, he has 160 pairs at home: "Unworn and vacuumed. For me, it's an investment," he says. "But sometimes I unpack them and look at them: I just think they're beautiful."
Up to this point, the story may be a little strange to outsiders, but it's not particularly unusual: it becomes intriguing when you consider the level of invention and determination with which Noel has professionalized his business. Of course, he and his employees no longer sit in front of the computer themselves to buy shoes: "You have to go to the website of the supplier," he explains. A program ensures that new models are bought automatically as soon as they "drop" in the shop - and in large numbers. "The stores actually only allow the purchase of one pair per person. But there are ways to fool them into thinking that you are more than one person." A small technology battle has long broken out between the shoe giants and the numerous resourceful shoe dealers, in which one tries to outsmart the other. But Noel is well networked in the scene: He is in contact with the computer wizards who program the appropriate bots, scene insiders who know exactly when which shoe appears, experts who recognize the "fakes" that are also becoming more frequent and better and other retailers who stock up on older shoe models. He receives 150 to 300 orders every day, and on really good days it can even be 1,000. For Noel, there is no end to the "hype" in sight: "adidas and Nike are so big today that they are able to influence what people like," he says with conviction. "You will not sit idly by as fashion changes. And people will always want to own something rare and unique."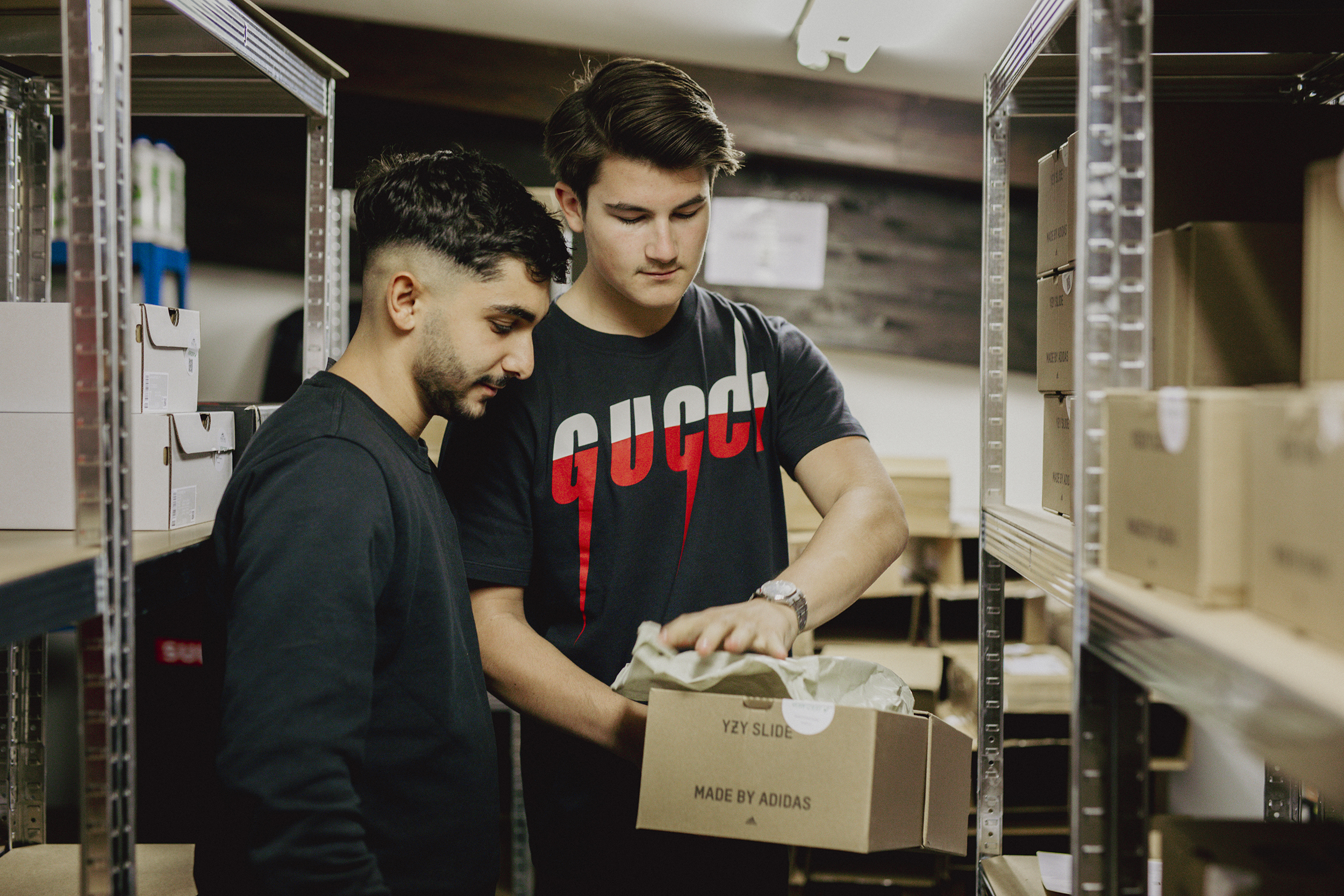 The confidence may also come from the fact that Noel doesn't depend on the sneaker business. Several companies are now in his name. With so much business, he has no time for hobbies, but there will be plenty of opportunity for idleness in the future. And you really don't feel like he's missing anything. "I was already working when I was ten years old and washed my father's ambulances on the weekends. His self-employment was always an inspiration for me and so even as a teenager I wanted to be my own boss. So I always listened and looked carefully. I still do. You can always learn something new – especially from other successful people."
Noel already knows what leadership means. He pays for lunch for the hard-working Shoeinc team - all young people under 20 - from his pocket every day. In summer he invited everyone to Ibiza, in winter he goes skiing in Kitzbühel. Anyone who works can also celebrate. Though it's hard to imagine Noel ever actually getting some rest. He's more likely to hatch the next big coup - and come home with a new idea. Everyone gets their kicks somewhere else.
Shoeinc GmbH
Tempelsweg 18
47918 Toenisvorst
shoeinc.de
Photos: Luis Nelsen